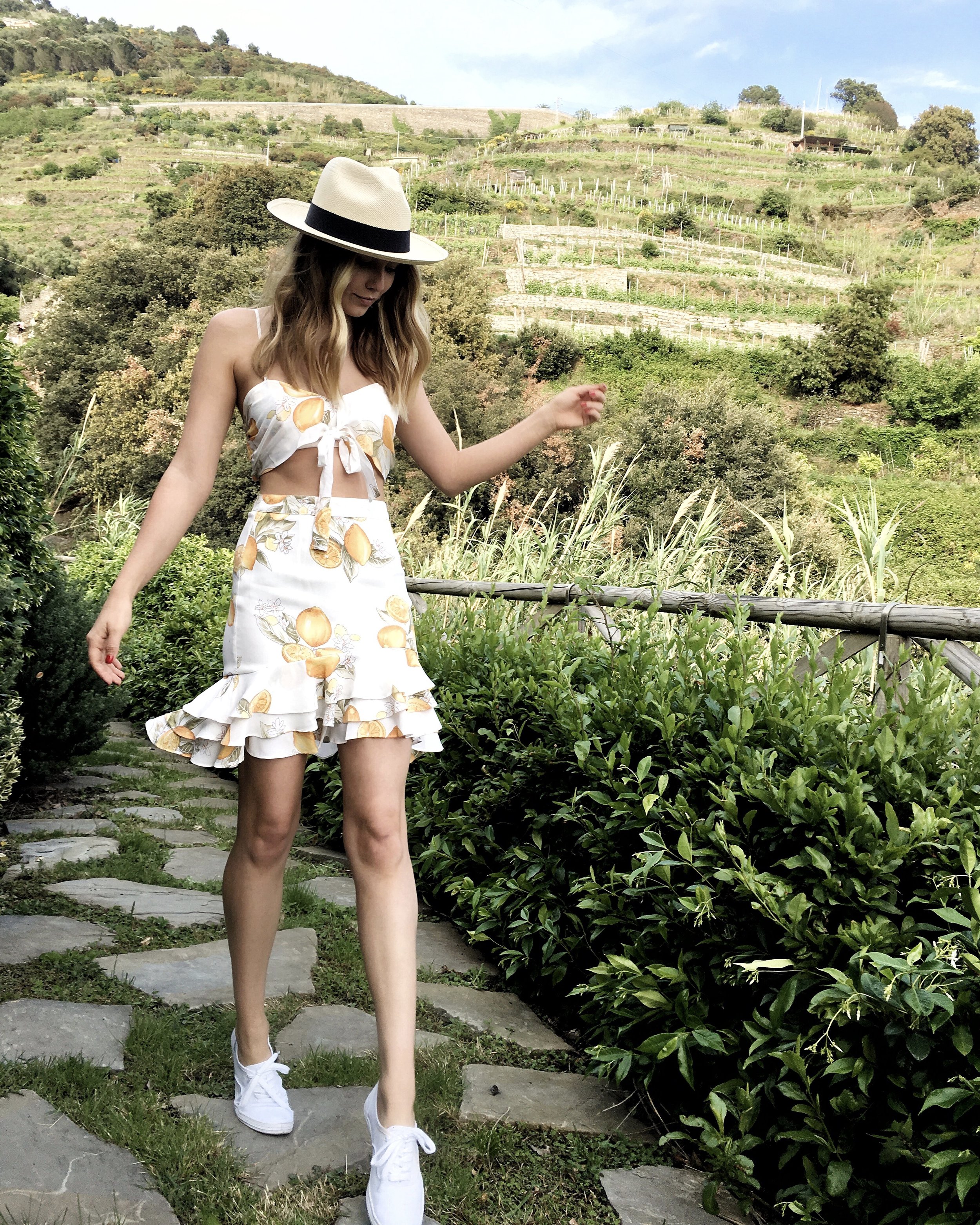 ONE // TWO // THREE // FOUR (40% OFF!) //
FIVE // SIX // SEVEN // EIGHT // NINE // TEN // ELEVEN //
TWELVE // THIRTEEN // FOURTEEN // FIFTEEN //
SIXTEEN (USE CODE 'AMBERB20' FOR 20% OFF!) // SEVENTEEN
I am notorious for buying several new pieces before I embark on a new adventure. It's not that my closet isn't good enough, but it doesn't always fit the setting! Of course I packed the solid foundations to a travel uniform: durable sneaks, comfy yet flattering jeans, airy button downs, sunnies to hide the jet lag, and my BFF panama hat. Easy, unbinding, and looks chic in any country.
Here comes the fun. I mean, this is ITALY we're talking about. I wanted to fuse old school latin ruffles-and-polka-dots romance with a 60's-convertible-on-a-road-trip vibe. Luckily, polka dots are making a comeback and I snagged the two most perfect maxi dresses for Italian dinners at ASOS (ONE and FIVE). Next, 60's shotgun accomplice. I sought out very thoroughly for high waisted no-front-pocket pants. I found solace at Madewell in these very on-trend gingham dusty red pants (TWO). I had trouble finding another solid color that fit me correctly, but decided to settle on my trusty high waisted distressed road trip jean, again from Madewell. As you can see, my cost-per-wear on them is down to pennies. Unfortunately, they're sold out but here is a similar pair. To compliment the high waist look, I hunted cropped short sleeve sweaters and fortunately found a good set of essential colors at Forever 21 (TWELVE). I topped off with a few neckscarves, threw in some Keds and voila! Continuing with the old school romance and ruffles, I noticed this For Love & Lemons Limonada crop top+skirt twinset (ELEVEN) and absolutely had to get my hands on it. It was backordered but luckily came in-time and on-trend! I've been seeing lemon prints at almost every retailer.
Above are some other things I packed and some I wish I could've! Hope this helps you find your inner Italian persona!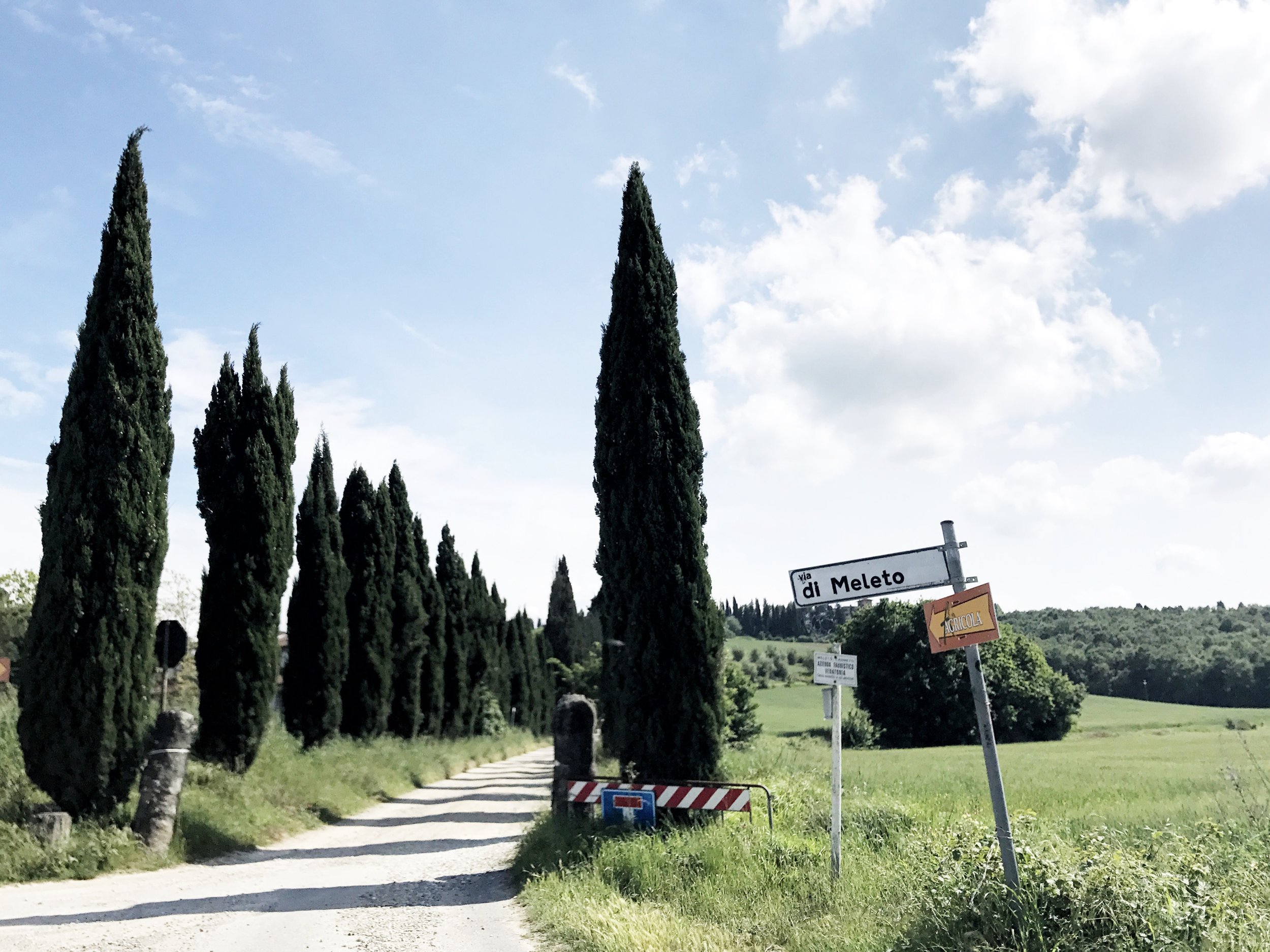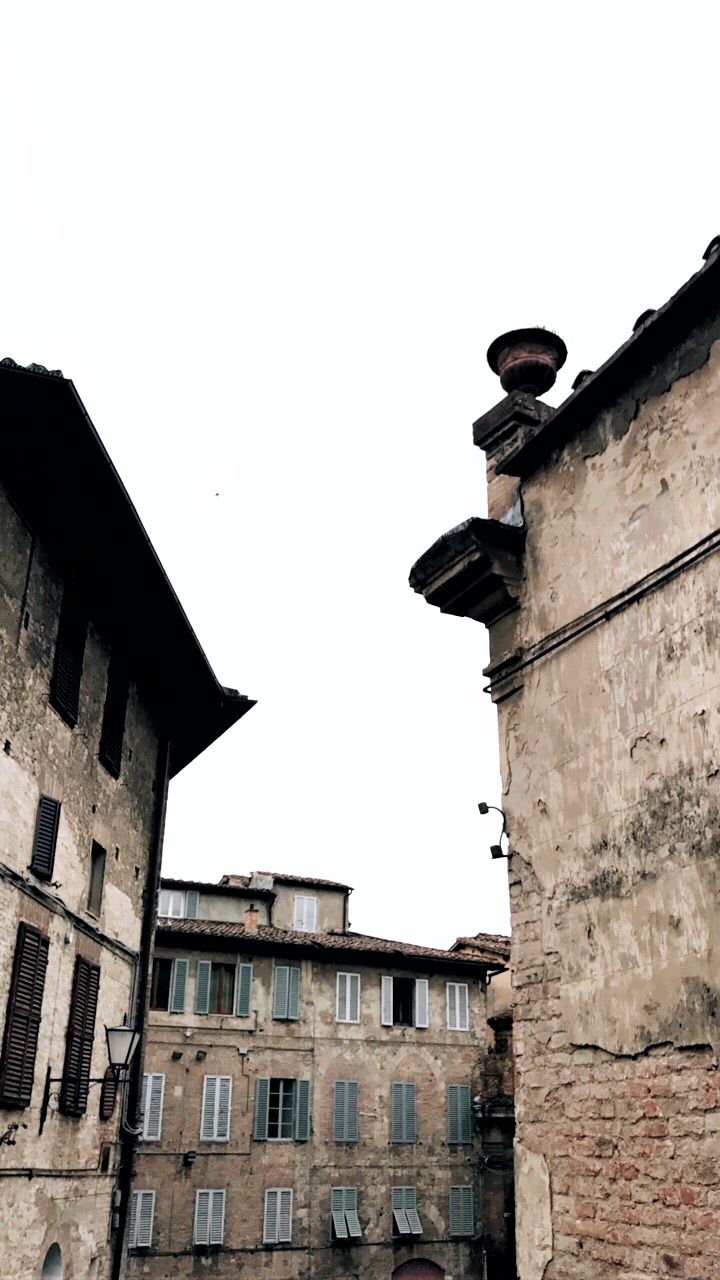 I have to give credit to Potsy for practically this entire trip to Italy. He had been before and knew exactly what type of traveler and "tourist" I am. We had a loose plan of driving from Milan to Rome over the course of our 10 day trip. I wanted to see some of the Italian countryside in Tuscany, so he picked the town of Siena as one of our stops. As soon as we followed our GPS and drove as far as we could (no cars past a certain point!), we knew this was Nashville gone Italian. This was my #1 treasured stop by far. We even stayed an extra day! Be sure to stay in the Hotel Relais degli Angeli; they will treat you with such care and just look at that bathtub! At their recommendation, we ate at Il Campaccio and Antica Osteria da Divo (an ancient tomb!)---Prepare. To. Get. Lost. I'm serious. Potsy is a born Christopher Columbus, but the maps and narrow cobblestone streets are Halloween maze worthy. The shopping is great in Siena; you'll find curated boutiques and local shop Tuscan owners. There are a couple of panoramic points on a very illegible map that you have to allot time to stumble upon after wandering. The nightlife was vivacious considering the size of the town. Enjoy the little alleys and corners. Siena is a lot bigger than you think!
I learned along this trip that most of the Italian cities I've heard of are actually not cities at all, they're regions. Tuscany and Cinque Terre are a cluster of towns and villages. We stayed in Monterosso al Mare, the northernmost village of the five that make up Cinque Terre. So so tiny and filled with the most charming people. Stay at the Hotel Porto Roca--it has the best view of the city with the most idyllic cliffside pool and balcony views.
Eat at Il Casello: while any seat is a great one with their outside seating built in to a rock on the coast, sit at one of the two tables on the balcony above the kitchen. You have more privacy and an elevated view of the ocean and the city. Be sure to talk to the owner and he'll end up giving you a shot of Laphroaig (pick your poison, really) and compliment your nailed down Italian phrases.
We hiked to Vernazza on our second day and holy crap, was it worth it! An hour and a half of narrow trails, jell-o leg steps, kitty cat sanctuaries, overgrown cactus, and a dynamic assortment of Italian wildflowers (which Potsy is an expert at arranging!) opens up to the pastel paradise of Vernazza: the BEST margherita pizza I've ever had. Much deserved, might I add. We didn't want to hike back (not that we physically could), so we hopped in a boat and enjoyed the ferocious cerulean waves crashing cliffside.
There's not a whole lot to do in Vernazza or Monterosso al Mare, just because of their size, unless you plan on hiking the entire five cities. Cinque Terre is meant to admired and experienced deep in the coastal cliffs!
MILAN, PISA, & ROME, ITALY
There are two types of "tourists": those who love being one and those who don't. I am the latter. I hate crowds and heat and people pressuring me to buy selfie sticks. Which is essentially the breeding ground of the Colosseum, Leaning Tower of Pisa, Spanish Steps and Trevi Fountain. This also explains why we spent an collective 45 minutes in Pisa and could've made Rome a single day trip. Potsy jokes that he loves the way I see tourist attractions: get in, take a picture, and get out. The gaggle of people surrounding ruin the experience for me, but I'm glad I saw them. Milan felt more like Paris to me: less tourists, more genuine population. We also spent our first night there, where we discovered aperol spritzers and had the most delicious pesto gnocchi of all time. Bless you Italy for restaurants offering champagne, limoncello, and aperol spritzers as palate cleansers. A side trip to Genova uncovered Boccadasse, a small fishing neighborhood. It felt like Sedona, AZ to me, which is why I didn't mind the humidity or the melting gelato on my new sneaks. I'm grateful to see the more crowded touristy areas, don't get me wrong, but the hidden gems allow for a more personal travel experience!